West Paw's New Eco-Friendly Pet Products Based on Audia Elastomers' AudiaFlex™ OP Ocean-Based Thermoplastic Elastomers (TPEs)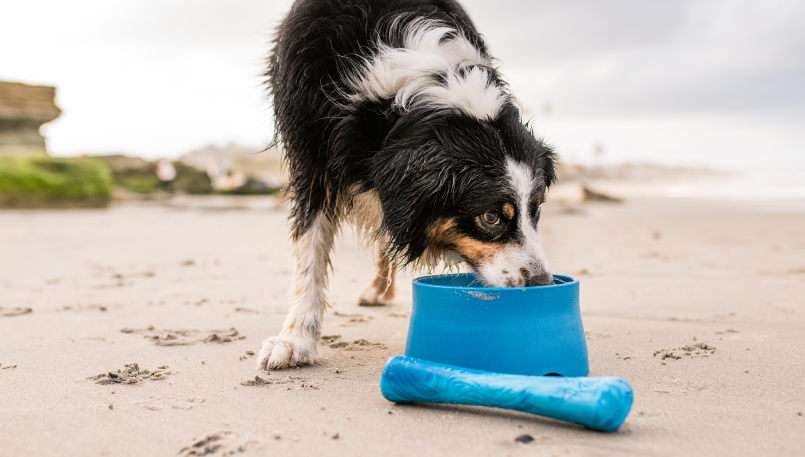 Collaboration Delivers Highly Sustainable Material Solution for Pet Industry
Washington, PA (June 8, 2022) – West Paw, a leading U.S. manufacturer of pet products, launched a line of eco-friendly pet toys and feeding accessories made of SeaFlex®, a highly sustainable material made of Audia Elastomers' AudiaFlex™ OP line of thermoplastic elastomers (TPEs) which are based on ocean-bound plastics. Audia Elastomers collaborated closely with West Paw to develop a custom-designed material that delivers durability, tear strength, high clarity, and adhesion for a range of pet toys and accessories.
The line from West Paw represents one of the first ocean-bound plastic product offerings for the pet industry. "West Paw and Audia Elastomers are both family-owned companies who value innovation and share a strategic vision for environmental stewardship, so we're well suited to work together and create new market opportunities for the pet industry," said Spencer Williams, CEO, and owner of West Paw.
Audia Elastomers has been a long-time supplier of virgin TPE for West Paw's pet product line. "Like other brand owners, West Paw is committed to its sustainability mission so we collaborated closely and developed a custom solution, bringing them to a new level of environmentally-conscious materials," said Frank Axelrod, Vice President of Sales and Marketing for Audia Elastomers.
The eco-friendly pet products, including chew toys, bowls, and placemats, are BPA- and phthalate-free, latex-free, and have FDA compliance. AudiaFlex™ materials mirror the properties of most virgin TPEs and deliver comparable capabilities in terms of haptics, color, adhesion, and durometer. "AudiaFlex™ resin has a tear strength comparable to 100% virgin TPE, allowing brand owners to meet their sustainability goals without sacrificing any performance attributes," said Anthony Marozsan, market development manager for Audia Elastomers.
The AudiaFlex™ OP line includes products with up to 45% ocean-bound plastic and 70% total recycled material content in a wide hardness range from 20 Shore A to 95 Shore A. Audia Elastomers is focused on recapturing beach cleanup materials, commercial fishing gear, and ocean-bound plastics as the source for its OP line.
The custom-colored chew toys are easy to mold, durable, and are guaranteed. West Paw injection molds the pet toys and accessories at its manufacturing facility in Bozeman, Montana.
Audia Elastomers' marine waste-based TPEs are among the AudiaFlex™ family of sustainable thermoplastic elastomers - one of the industry's first TPE portfolios, which meet the sustainability needs of brand owners and consumers. The AudiaFlex™ family consists of customizable grades, produced from post-consumer, post-industrial, bio-based, and marine-based sources.
About West Paw
West Paw inspires joy in the lives of people and their pets, by designing and manufacturing high- performing products with a conscience. Family owned and located in Bozeman, Montana since 1996, West Paw employs 100+ people who focus on manufacturing the best dog toys, beds, leashes, collars, and treats. West Paw is proud to have been featured in 2016 Forbes magazine's 25 Best Small Companies. West Paw was the first pet product manufacturer to become a Certified B Corp and Montana's First Benefit Corporation. The company is a founding member of the Pet Sustainability Coalition and for four years in a row, West Paw was voted "Best of the Best of B Corps" for overall environmental impact. West Paw products are sold online at westpaw.com and in over 3,500 retail outlets and in 35 countries. For more information, visit www.westpaw.com.
About Audia Elastomers
Audia Elastomers, An Audia® Company, is a leading provider of innovative elastomers solutions worldwide. We design our materials to look better, perform better, and be better than traditional TPE, TPV, TPU, or TPEE. Our team's unmatched passion and creativity can bring your vision to life through custom solutions and innovative technologies, and we pride ourselves on being flexible and responsive to your needs throughout the process. Our manufacturing locations are in LaFayette, Georgia; Shenzhen, China; and our new state-of-the-art manufacturing facility in Changshu, China. With a growing global footprint, Audia Elastomers is a true partner in your success. For more information, visit www.audiaelastomers.com. Audia Elastomers is part of Audia®, which includes Washington Penn, Uniform Color, and Southern Polymer.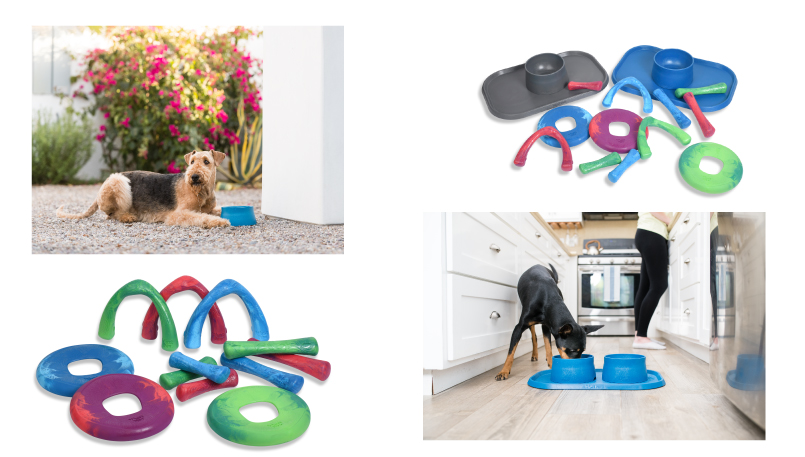 *Photos courtesy of West Paw