Audia Elastomers Adds New Manufacturing Plant in Changshu, China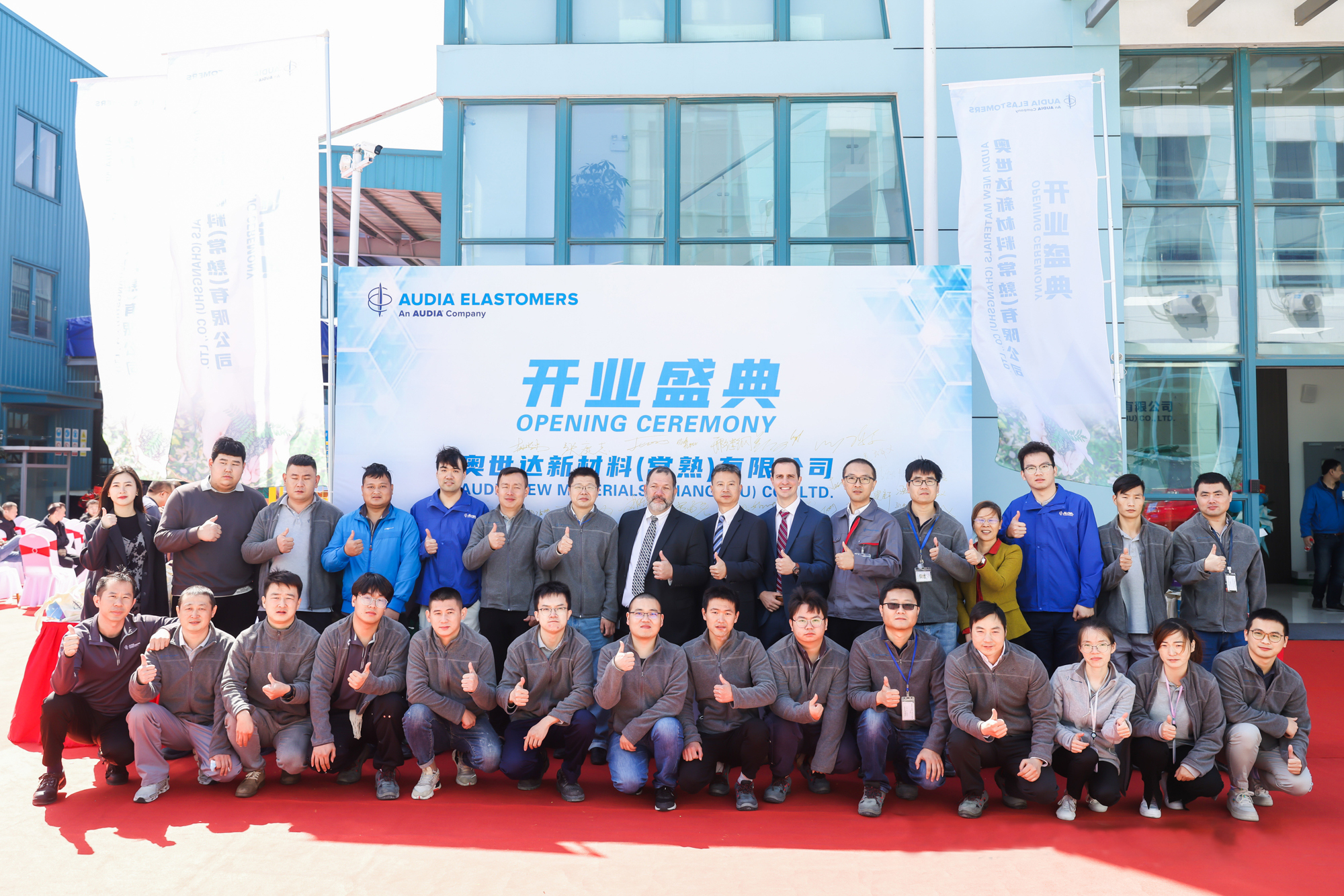 Changshu, China October 10, 2022 – Audia Elastomers, An Audia® Company is announcing today the addition of our new manufacturing plant in Changshu, China. Audia Elastomers is a leading global supplier of innovative, custom TPE (thermoplastic elastomer) compounds for various industries, working closely with our customers to help them meet their vision. The addition of the Changshu manufacturing plant marks Audia Elastomers' second location in China along with a plant in Shenzhen and will enable Audia Elastomers to continue to support and serve our growing global customers.
"At Audia, our vision for the future is to make the world a better place for our employees and their families, for our customers and our suppliers, and our communities through our involvement in the businesses we conduct," said Tom Korleski, President of Audia Elastomers at today's grand opening ceremony.
The location of the new manufacturing facility is: Audia New Materials (Changshu) Co., Ltd. Building J and L, No. 15, Dianchang Road, Bixi District, Changshu, Jiangsu Province
For more information about Audia Elastomers and our solutions, contact the Audia Elastomers team.
About Audia Elastomers
Audia Elastomers, An Audia® Company, is a leading provider of innovative elastomers solutions worldwide. We design our materials to look better, perform better, and be better than traditional TPE, TPV, TPU, or TPEE. Our team's unmatched passion and creativity can bring your vision to life through custom solutions and innovative technologies, and we pride ourselves on being flexible and responsive to your needs throughout the process. Our manufacturing locations are in LaFayette, Georgia; Shenzhen, China; and our new state-of-the-art manufacturing facility in Changshu, China. With a growing global footprint, Audia Elastomers is a true partner in your success. For more information, visit www.audiaelastomers.com. Audia Elastomers is part of Audia®, which includes Washington Penn, Uniform Color, and Southern Polymer.