Audia Elastomer's Celebrating the Year of the Rabbit: Lunar New Year 2023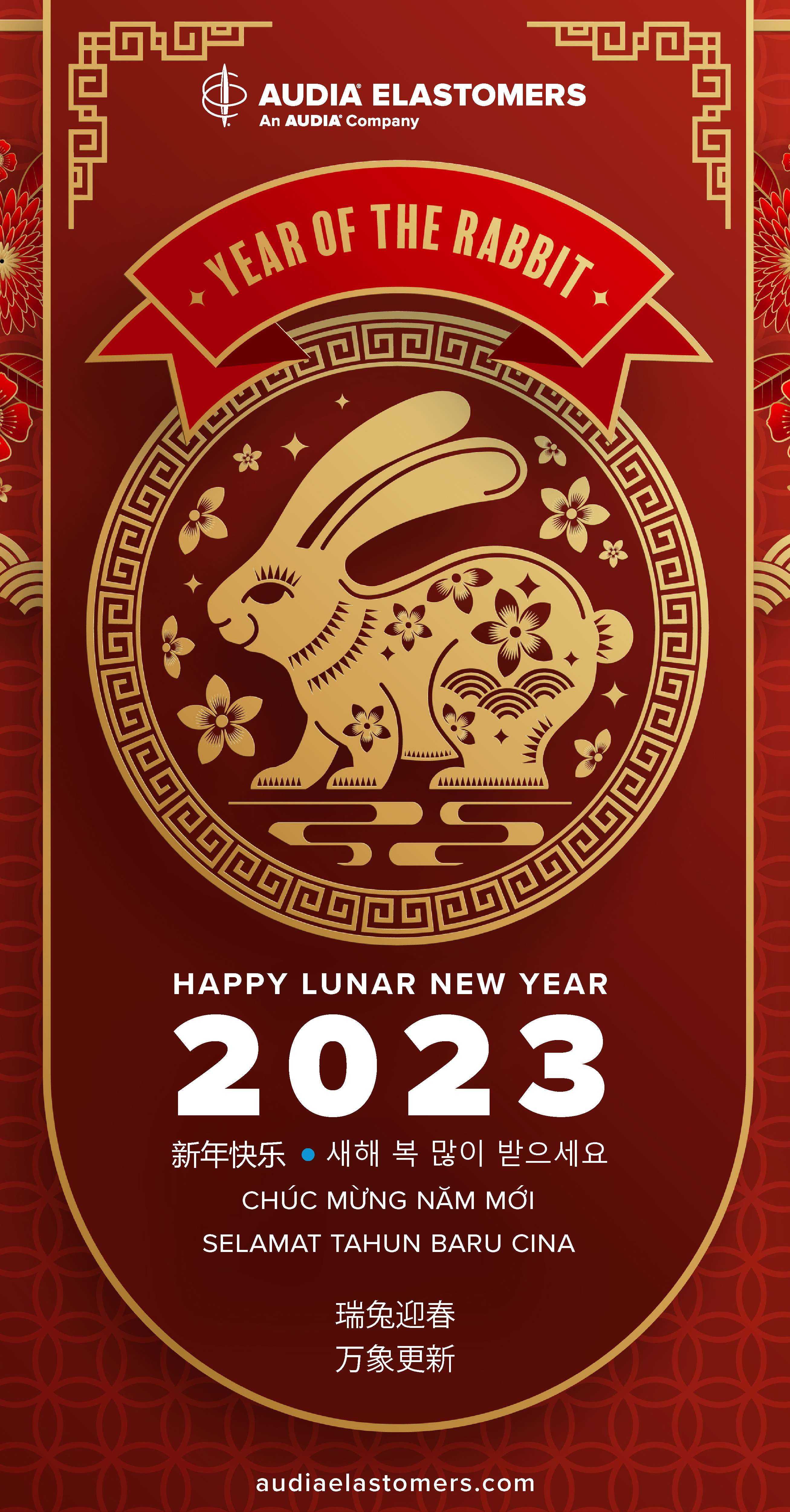 Happy Lunar New Year!
2023 is the Year of the Rabbit.

For those unfamiliar with Lunar New Year, it is a fifteen day holiday that is celebrated by different cultures and is based on the lunar calendar. This means that the date of the holiday changes every year.

The Lunar New Year focuses on the twelve animal zodiacs – rat, ox, tiger, rabbit, dragon, snake, horse, goat, monkey, rooster, dog, and pig. Each animal represents specific characteristics. If you were born in the year of the rabbit (2023, 2011, 1999, 1987, 1975, 1963, 1951, 1939, 1927….) you are said to have characteristics very similar to rabbits which are gentle, quiet, elegant, and alert as well as quick, skillful, kind, patient, and very responsible.

At Audia, we would like to wish our employees who celebrate a Happy Lunar New Year! We wish you a prosperous year of the rabbit.